We believe that life is lived in the context of community.
God said it is not good for man to be alone. God created 'one another' so that we might live in community, reflecting the image of our God who lives in perfect community: Father, Son, Holy Spirit. We value relationship over programs, and we pray that our church is one that is full of relationships in which people are loving on one another Monday through Sunday. We do this through two primary vehicles, City Groups and Huddles, and also partner with Triangle Fellows.
City Groups offer community where co-ed groups of 10-15 people gather for the purpose of growing in grace, community, and mission. City Groups meet different nights of the week all over the city of Durham. In these groups men and women commit to doing life together, to pray with and for one another, to study God's word together, and to love their neighbors.
For more information email
Evan Marbury
.
Emotionally Healthy Spirituality Course
The Emotionally Healthy Spirituality Course is an opportunity to take discipleship into a deeper relationship with God and with others and serves as the foundational course for discipleship at Christ Central. Part of what it means to be in community is recognizing how God uses our relationships to shape and form us into his likeness. EHS will help us see the link between our emotional life and our spiritual life and how we can align them towards the Lord.
For more information email
Evan Marbury
.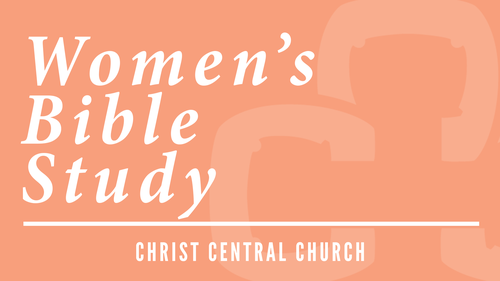 Women's Bible Study serves as a great opportunity to grow closer with other women in the church while digging into the word of God together. Over ten sessions of verse-by-verse study in a small group setting, we will dive into Genesis 1-11 by following three critical stages of understanding: comprehension, interpretation, and application. Our teaching will be led in video format by
Jen Wilkin
, the writer of the study.
For more information email
Christie Bowman
.
Men's Small Groups exist to cultivate a deeper understanding of our hearts so that we can better know ourselves and live more fully in relationships with other men and with God. This fall, men of Christ Central will be taking part in an eight week small group study of Chip Dodd's
Voice of the Heart
curriculum.
For more information email
Timothy Price
.
Triangle Fellows
is a localized installation of the flagship program of the
Redeemer City to City
's faith and work initiative, the Gotham Fellowship. Contextualized for the unique environment of Durham and Chapel Hill, Triangle Fellows is an immersive discipleship and leadership development program for professionals who are employed full-time. Our ideal class comprises a diverse group of 50% men and 50% women working in varied fields including law, finance, education, government, non-profit, design, medicine, and the arts. Contact
John Worsham
for more information.